The Beginning Storytelling Toolkit - Complete Deluxe Edition, Physical Format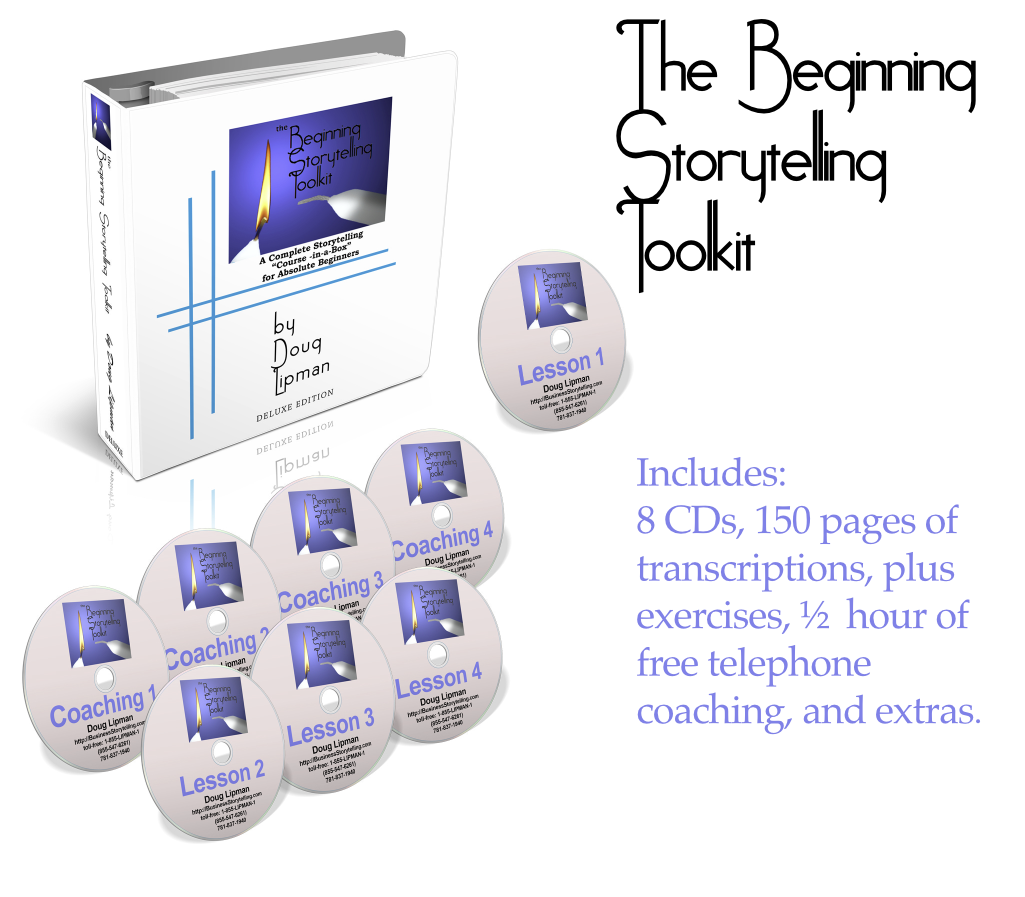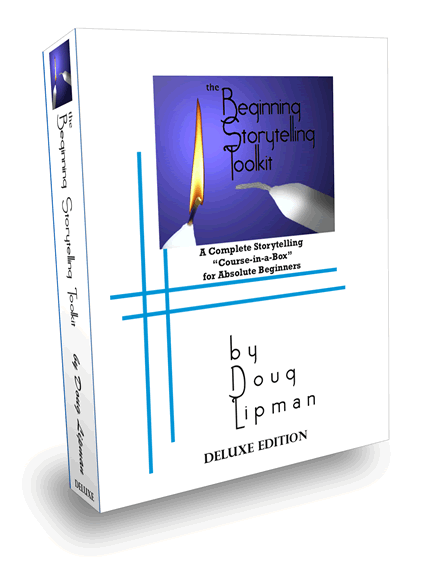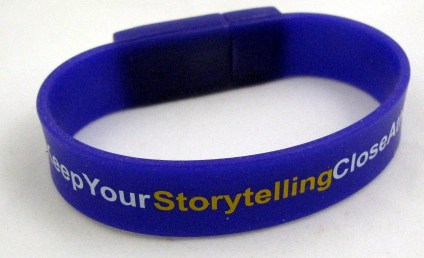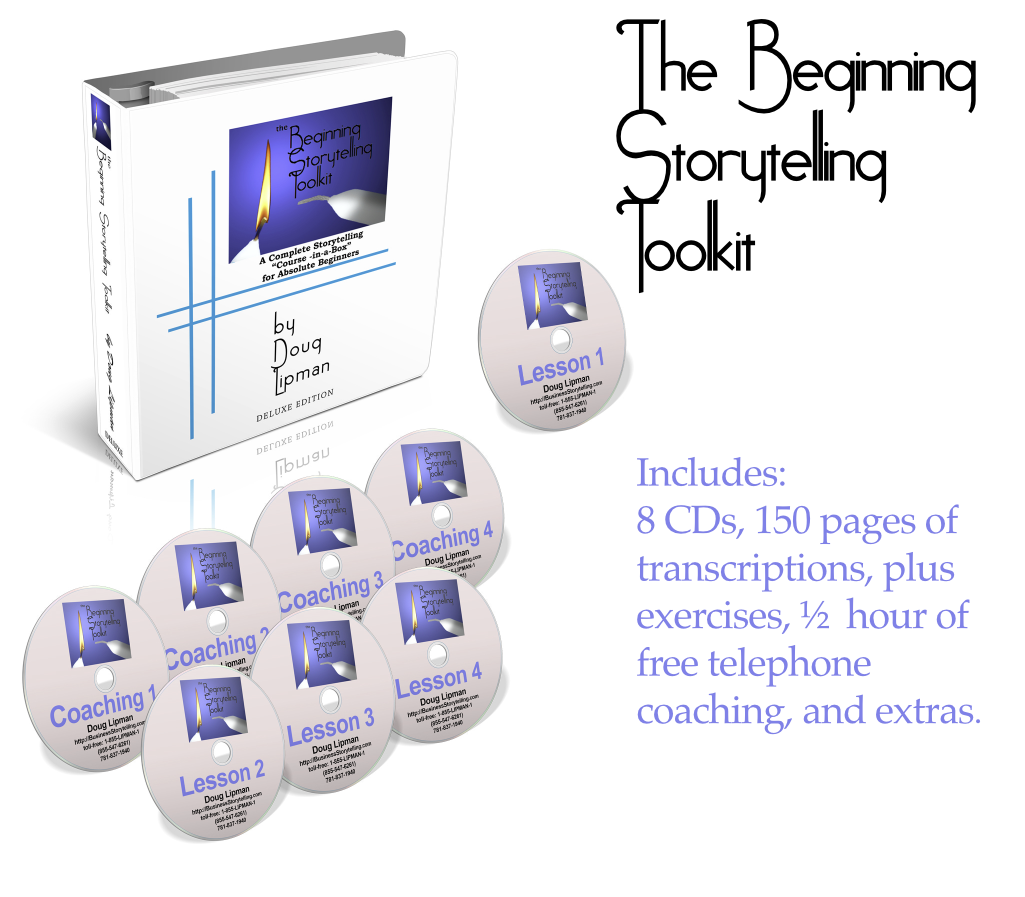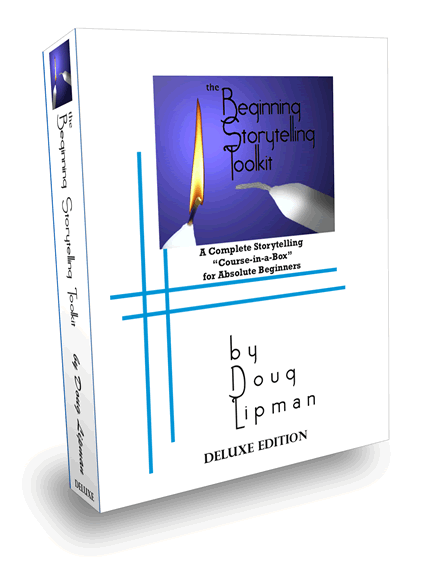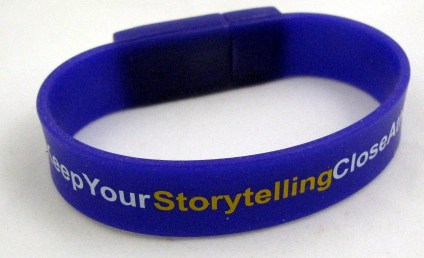 The Beginning Storytelling Toolkit - Complete Deluxe Edition, Physical Format
A Complete Storytelling "Course-in-a-Box" for Absolute Beginners.
Eight hours of recorded lessons and coaching calls, plus exercises. The Deluxe Edition adds complete transcriptions as well as a certificate for a free 1/2 hour of 1-on-1 coaching (via phone, Skype, or in-person).
Your Choice of Two Formats
You can get the Deluxe edition of the Beginning Storytelling Toolkit shipped to you in combinations of two basic formats:
CD-and-Notebook: Eight CDs, plus over 150 pages of transcriptions, exercises, and handouts, all in a 3-ring binder; or
All the electronic files - MP3s and PDFs - on a USB drive that can form into a bracelet. You can plug it into any computer with a USB drive, or transfer the files and play them back on your computer, tablet or smartphone!
You can get both of the above (CD-and-Binder plus USB drive bracelet) OR
You can get the files on the USB drive bracelet plus a printout of the printed materials on 3-ring punched, double-sided paper (no notebook; save $ and provide your own).
Other formats
of the Beginning Storytelling Toolkit
The Beginning Storytelling Toolkit
monthly online format
from $14.95 per month